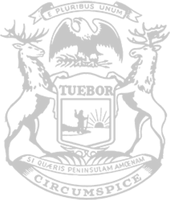 Rep. Wakeman spearheads plan to allow swim-up bars in Michigan
House approves bipartisan effort to boost state's tourism industry
State Rep. Rodney Wakeman is spearheading a bipartisan plan to allow swim-up bars at hotels and other tourist attractions in Michigan.
Wakeman, of Frankenmuth, said prohibiting such attractions puts Michigan's tourism industry at a disadvantage when competing for tourists with other Midwestern states where swim-up bars are allowed.
"Safely accommodating swim-up bars will add to our economy and fill a void in our tourism industry that currently drives people to hotels and attractions in other states," Wakeman said. "There is a lot of potential for resorts in Michigan to offer swim-up bars in a safe, controlled environment."
House Bills 5983-84, which Wakeman is sponsoring alongside Rep. John Cherry (D-Flint), update state laws to allow swim-up bars to operate in Michigan while following certain safety guidelines. For example, the bars must serve beverages in non-breakable containers, provide lifeguard service, and have heightened pool filtration and chemical-monitoring standards.
Michael Zehnder, general manager at the Bavarian Inn Lodge in Frankenmuth, recently joined Wakeman in Lansing to testify in support of the plan before the House Regulatory Reform Committee. He noted that swim-up bars operate worldwide and in 24 states.
"Neighboring states like Ohio and Wisconsin have had a competitive advantage over Michigan for years," Zehnder said. "These attractions are just that – tourist destinations that help the industry. They're sought after, considered relaxing to most, and elevate a guest's experience."
Zehnder welcomed the inclusion of guidelines to protect the public's safety.
"We can provide a safe and enjoyable experience for our adult guests if permitted," he said.
The Michigan House approved the plan today with overwhelming bipartisan support, advancing it to the Senate for further consideration.
###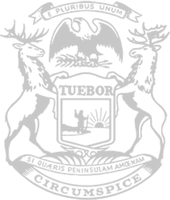 © 2009 - 2023 Michigan House Republicans. All Rights Reserved.
This site is protected by reCAPTCHA and the Google Privacy Policy and Terms of Service apply.