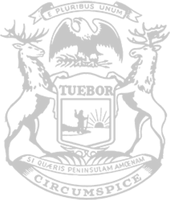 Rep. Wakeman leads effort to improve state's system for registering child abusers
RELEASE
|
December 15, 2021
State Rep. Rodney Wakeman, chair of the House Families, Children and Seniors Committee, this week helped lead the House in approving a plan to improve the state's Child Abuse and Neglect Central Registry system.
Wakeman, of Saginaw Township, said hundreds of thousands of Michigan parents have been placed on the registry without being convicted of any crime, making it difficult for them to find employment and housing or volunteer in their communities.
"To land on the sex offender registry, someone must be convicted of a crime – but if you merely attract the attention of Child Protective Services, your name can be placed on the child abuse and neglect central registry," Wakeman said. "We are striking the right balance by making necessary changes to the system while balancing the need to protect young people."
Even CPS has acknowledged there are too many names on the central registry. More than 300,000 names are listed on the child abuse and neglect central registry. By contrast, the state's sex offender registry has just 40,000 names.
The bipartisan plan approved by the House this week will refine the central registry to track perpetrators of serious abuse and neglect who represent an ongoing risk to children in their care. It also establishes an administrative review process to remove names of people who do not meet the new criteria for placement and considering requests from individuals seeking expungement from the registry. This way, the new registry will include only individuals who likely pose a danger to children based on confirmed previous acts of serious abuse or neglect, including sexual abuse and severe physical abuse.
"The goal is to keep track of people who pose a serious threat to kids," Wakeman said. "When they are placed on the same registry as a large pool of minor offenders, the egregious crimes aren't taken as seriously. With these changes, we can protect kids from truly dangerous individuals without unnecessarily harming the lives and livelihoods of Michigan families."
The plan received unanimous support in the House, advancing it to the Senate for further consideration.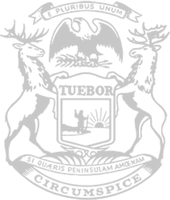 © 2009 - 2022 Michigan House Republicans. All Rights Reserved.
This site is protected by reCAPTCHA and the Google Privacy Policy and Terms of Service apply.