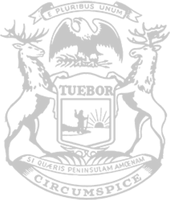 Rep. Wakeman backs bipartisan plan to make health care more accessible, affordable
RELEASE
|
February 24, 2021
State Rep. Rodney Wakeman is backing a bipartisan plan announced today to improve the quality of health care while making it more accessible and affordable for people in Michigan.
Wakeman, Chairman of the House Families, Children and Seniors Committee, said the plan focuses on three main goals: Lowering the cost of prescription medicine, increasing access to care and making every level of the health-care industry react positively to consumers' needs on their way to providing a higher standard of care.
"Too many people are making the tough choice to ration their prescription drugs or go without them all together because the cost is simply unaffordable," Wakeman said. "Our plan would make health care more affordable, accessible and dependable for all Michigan families."
Among the proposed solutions are reforms to cap out-of-pocket costs for insulin and identify practices that may contribute to unnatural price increases that are causing patients to unnecessarily pay more for their prescriptions.
"Profits are important to all businesses," Wakeman said. "But there needs to be a balance between business success and those needing life-saving medicine – especially in the current economy. I'm standing up for the seniors in our community on fixed incomes who can't afford insulin and the hard-working parents who are struggling to pay the bills and purchase the medicine their kids need. These reforms put people first."
A full list of proposed reforms included in the plan is available here: https://gophouse.org/posts/house-bipartisan-health-care-plan.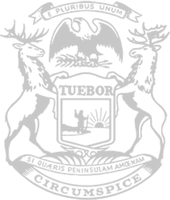 © 2009 - 2022 Michigan House Republicans. All Rights Reserved.
This site is protected by reCAPTCHA and the Google Privacy Policy and Terms of Service apply.