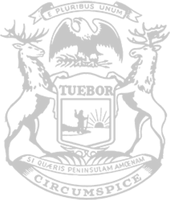 Rep. Wakeman approves funding for trail, pavilion project at Thomas Township Nature Preserve
State Rep. Rodney Wakeman and the Michigan Legislature recently approved funding to make several improvements at the Thomas Township Nature Preserve.
The $300,000 investment will help construct a new hiking trail, covered picnic pavilion area and a fishing and observation platform at the nature preserve, located along the Tittabawassee River on the east side of the township.
"The nature preserve is a great piece of land that offers a tremendous amount of potential," said Wakeman, of Frankenmuth. "I am looking forward to seeing people out hiking on this trail or sitting quietly and enjoying the beautiful natural resources our community has to offer."
The 0.7-mile hiking trail will be 8 feet wide and fully accessible. It will include six seating areas that can be used for rest or to observe nature. Interpretive signs will highlight the history of the Tittabawassee River, the preserve's location, native plantings, and habitat restoration projects. The observation platform and pavilion area will also be fully accessible.
Funding for the project is part of Senate Bill 1028, which includes $45.6 million for 22 land acquisition and 95 recreational development projects throughout the state with revenues from the Natural Resources Trust Fund. The fund's board approved its recommendations in December 2021 and the projects were approved with overwhelming support by the House and Senate last week. The measure is awaiting consideration from Gov. Whitmer.
Wakeman, who serves on the House Natural Resources and Outdoor Recreation Committee, said money in the Natural Resources Trust Fund comes from the development of minerals on state land – not general tax money – and is distributed on an annual basis in partnership with local governments. The money must be used for acquisition or recreational development projects, according to the Michigan Constitution.
###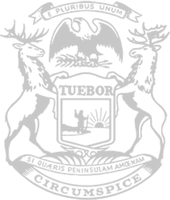 © 2009 - 2023 Michigan House Republicans. All Rights Reserved.
This site is protected by reCAPTCHA and the Google Privacy Policy and Terms of Service apply.