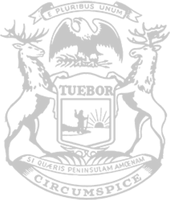 Rep. VanWoerkom works to maintain quality health care as North Ottawa Community Health System prepares for future
Rep. Greg VanWoerkom is working to help North Ottawa Community Health System continue its mission providing quality care for area residents.
Earlier this week, the Grand Haven hospital announced it has entered into a non-binding letter of intent to discuss the feasibility of becoming part of Trinity Health Michigan. VanWoerkom sponsors House Bill 5876, which would allow this transition to happen more quickly if the health care organizations decide to proceed.
"North Ottawa Community Hospital is a vital part of our region with a vital mission – and that mission must continue without interruption. I stand ready to help in any way I can," VanWoerkom said. "Our shared priority is providing the best health care possible for our community."
Voters overwhelmingly approved a ballot measure transferring the Grand Haven hospital to a nonprofit corporation in 1996. Current state law would require another vote to transfer the hospital from the current nonprofit to another nonprofit. VanWoerkom's legislation would eliminate this redundant, time-consuming step. Instead, the hospital authority board — comprised of representatives from all six communities in the North Ottawa Community Health System coverage area – could approve the transfer on its own.
The hospital authority includes the city of Grand Haven and Grand Haven Township, Spring Lake Township, the city of Ferrysburg, Crockery Township and Robinson Township.
Shelleye Yaklin, president of North Ottawa Community Hospital, testified in support of House Bill 5876 earlier this month. Yaklin noted that the COVID-19 pandemic has been incredibly challenging for hospitals across the nation – particularly for small independent hospitals that do not have the economy-of-scale staffing and supply benefits of larger health systems.
House Bill 5876 has been approved by the House Health Policy Committee and awaits further consideration.
VanWoerkom, of Norton Shores, is in his second term in the Michigan House of Representatives.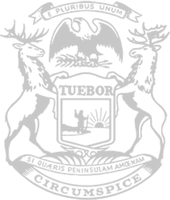 © 2009 - 2023 Michigan House Republicans. All Rights Reserved.
This site is protected by reCAPTCHA and the Google Privacy Policy and Terms of Service apply.