Rep. VanWoerkom supports family-focused tax relief for Michiganders
Rep. Greg VanWoerkom of Norton Shores today voted in favor of a tax relief plan that would help Michigan families keep more of their own money at a critical time.
VanWoerkom and the Michigan House of Representatives began approving a plan that reduces the individual income tax rate and provides additional tax savings for families, seniors and military veterans. The plan – which would save Michiganders roughly $2.5 billion a year overall – is possible because of surplus state tax revenue.
"This plan provides financial relief at a critical time for Michigan families faced with skyrocketing prices at the grocery store and gas station. We must help taxpayers hang onto more of their own money," VanWoerkom said. "There is no time like the present to finalize this plan. The state has a revenue surplus that will allow for tax relief while still having resources needed to invest in the next generation and make our state more competitive. It is part of our overall plan to make Michigan an even better place to work, live and raise a family."
The plan advanced by the House of Representatives would lower Michigan's individual income tax rate for everyone from 4.25 percent to 4 percent, and increase the personal income tax exemption to $6,700 – up $1,800 from the current amount.
Families would be eligible for a $500 nonrefundable tax credit for each child 18 years old or younger. The state Earned Income Tax Credit, which offers savings for lower-income Michigan residents, would be increased to 20 percent of eligible income.
Seniors age 67 and older who may currently deduct $20,000 of income individually or $40,000 jointly would be eligible for an increase of $1,800 or $3,600, respectively, with future increases automatically adjusted for inflation.
The tax relief plan is included in House Bill 4568 and Senate Bill 784. Votes on the measures began today, and the plan is expected to soon be headed to Gov. Whitmer for her consideration.
###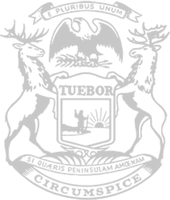 © 2009 - 2023 Michigan House Republicans. All Rights Reserved.
This site is protected by reCAPTCHA and the Google Privacy Policy and Terms of Service apply.