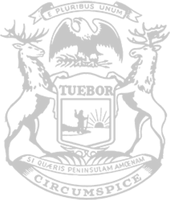 Rep. VanWoerkom: State budget protects shared priorities of West Michigan families
RELEASE
|
September 24, 2020
State Rep. Greg VanWoerkom, of Norton Shores, today announced a new state budget approved by the Michigan Legislature that supports K-12 schools, child care, agriculture, public health and other shared top priorities of West Michigan families.
Despite the impact COVID-19 and workplace shutdowns have had on the state economy, VanWoerkom noted the plan for the fiscal year that begins Oct. 1 once again balances the budget. The budget does not grow state government, returning about $35 million to the state's budget stabilization fund.
"The people of Michigan want a state government that operates within its means, deserve a state government that respects their hard work and sacrifices, and need a state government that invests in what matters most to them," VanWoerkom said. "That's exactly what this budget plan does. Despite the economic ramifications of COVID-19, we were able to balance the budget – without tax increases – while protecting critical funding for the shared priorities of Michigan families. As a member of the House Appropriations Committee, I worked hard to tackle the challenges of COVID-19 head on and preserve the essential services West Michigan families rely on every day."
 The budget plan includes a total of $1 million for the creation of a tri-share child care pilot project to provide working Michigan families with increased access to high quality and affordable child care that leverages employer and state support. VanWoerkom has led legislative efforts in securing funds for the pilot program that could help keep more parents in the workforce.
 As chair of the House Subcommittee on Agriculture and Rural Development, VanWoerkom protected critical programs to keep Michigan's food supply safe while investing in programs that will make the state a leader in agriculture research and innovation.
Other highlights for the budget year beginning Oct. 1 include:
Education: The per-student foundation allowance for K-12 schools remains unchanged, but schools will receive an additional one-time payment equal to roughly $65 per student, along with other changes to increase the commitment to Michigan's school aid fund. The school aid fund will surpass $15.5 billion.
Public health: The Legislature's efforts to fight COVID-19 continue, including $20 million to provide personal protective equipment (PPE) in skilled nursing facilities. The budget also includes resources supporting mental health, children with autism, and cleanup of PFAS and other pollution threatening drinking water.
 The budget plan – contained in House Bill 5396 and Senate Bill 927 – advances to the governor for her consideration.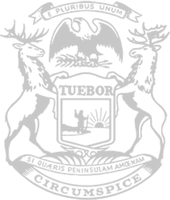 © 2009 - 2022 Michigan House Republicans. All Rights Reserved.
This site is protected by reCAPTCHA and the Google Privacy Policy and Terms of Service apply.