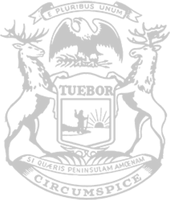 Rep. VanWoerkom: State agency creates 'culture of fear' with unannounced COVID workplace inspections based on shifting rules
Rep. Greg VanWoerkom today said he's worried a state agency is creating a "culture of fear" with COVID-related workplace investigations based on rules it largely creates itself.
VanWoerkom chairs the House Appropriations Subcommittee on General Government. The committee heard testimony today from the Michigan Occupational Safety and Health Administration (MIOSHA), which last summer launched an initiative cracking down on workplaces related to COVID regulations.
MIOSHA officials said that while it has investigated thousands of businesses for alleged COVID rules violations, it has issued citations in only about 3 percent of cases – roughly 90 infractions covering a wide array of Michigan workplaces. Many of the infractions are for not enforcing mask use, social distancing infractions, lack of written COVID response plans and similar violations.
"It's clear by these statistics that the vast majority of Michigan employers are looking out for their employees," said VanWoerkom, of Norton Shores. "But we're not hearing about the positives from the governor's administration – they are focused on finding and publicizing the negatives.
"With MIOSHA doing some of these inspections randomly and unannounced, and many others based on outside complaints and referrals, I worry there is a culture of fear being created in Michigan workplaces," VanWoerkom said. "There already is a fear of COVID – and clearly, as they should, Michigan employers are working hard to keep their employees and customers safe. These inspections add another layer of fear – the fear of fines, job loss, and even losing entire businesses based on what might happen as a result of an enforcement action. Michiganders have a right to expect better from their government."
MIOSHA Director Bart Pickelman, questioned about the agency's authority to conduct these inspections, said they are not based exclusively on orders from the governor or the Michigan Department of Health and Human Services. He said prior to a Michigan Supreme Court ruling in October related to the governor's emergency powers, they were based on the General Duty Clauses. Since the Supreme Court decision, the agency has been using its own emergency rules.
The agency's latest set of emergency rules will expire in April, and officials indicated they expect them to be renewed. Officials would not commit to using the normal rulemaking process allowing for input from the Legislature and the public.
MIOSHA has issued several press releases naming workplaces it has cited for rules violations since August. The agency rarely publicized workplace health and safety infractions prior to the pandemic.
"People should be safe – there's no disagreement on that here," VanWoerkom said. "What I am worried about is publicly shaming entities, causing irreparable harm, and politicizing COVID rules enforcement."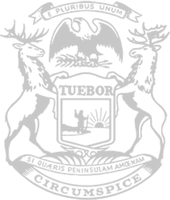 © 2009 - 2022 Michigan House Republicans. All Rights Reserved.
This site is protected by reCAPTCHA and the Google Privacy Policy and Terms of Service apply.