Rep. VanWoerkom: Protecting and expanding crime victim rights
Rep. Greg VanWoerkom today helped lead reforms to better protect crime victims and strengthen their rights in Michigan's justice system.
VanWoerkom is a main sponsor in a multi-bill, bipartisan plan approved by the Michigan House.
"The goal of these reforms is to treat crime victims with respect and dignity at every step of the judicial process," said VanWoerkom, of Norton Shores. "This package will help ensure victims are heard, protected and supported as they seek justice in Michigan courts."
VanWoerkom sponsors House Bill 5681, which would allow victim impact statements to be delivered remotely through the use of computer technology. This tool has been used by courts more frequently since the COVID-19 pandemic, and would allow victims to avoid being in the courtroom with their assailants right before the judge issues a sentence. Another measure in the package ensures a victim's image can be protected from public disclosure when the court proceedings are conducted through internet streaming or other types of online platforms.
Other measures would update the state's Crime Victim's Rights Act to include crime classifications not previously included – ensuring rights are protected in these types of cases.  These rights include the right to consultation with the prosecutor about the case and discussion of any potential plea agreement before such an agreement is finalized.
The House plan also ensures survivors of domestic violence and sexual assault are connected with confidential support services.
House Bills 5679-81 and 5560 now advance to the Senate for further consideration.
###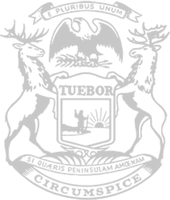 © 2009 - 2023 Michigan House Republicans. All Rights Reserved.
This site is protected by reCAPTCHA and the Google Privacy Policy and Terms of Service apply.