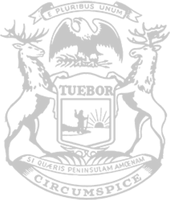 Rep. VanWoerkom: Michigan House honors fallen Muskegon County deputy
Rep. Greg VanWoerkom today led the Michigan House in honoring a Muskegon County Sheriff's Department deputy who died in the line of duty in 1995.
VanWoerkom and the House approved a measure to dedicate a portion of M-120 as the Deputy Ernest W. Heikkila Memorial Highway. The stretch of road named in his honor would run between E. Bard Road and 4th Street.
Heikkila died when his cruiser was hit by a truck while responding to a vehicle accident on Feb. 15, 1995. He was 50 years old at the time of his death, survived by a wife, son and two daughters.
Heikkila served with the Muskegon County Sheriff's Department for 20 years.
"There is no way to fittingly honor a man who made the ultimate sacrifice while working to protect our families, friends and neighbors – but it is important we honor and remember Deputy Heikkila in the ways that we can," VanWoerkom said. "Each time we drive this stretch of road we will see a sign in his honor, and hopefully, we will remember those who have served and continue to serve to keep us all safe."
House Bill 4053 advances to the Senate for further consideration.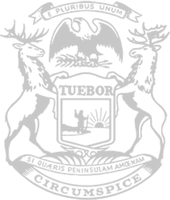 © 2009 - 2022 Michigan House Republicans. All Rights Reserved.
This site is protected by reCAPTCHA and the Google Privacy Policy and Terms of Service apply.