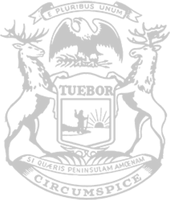 Rep. VanWoerkom: Governor must account for failed vaccine distribution in West Michigan
Rep. Greg VanWoerkom of Norton Shores said Gov. Gretchen Whitmer's administration is dangerously botching the rollout of COVID-19 vaccine in some West Michigan counties – leaving residents unprotected and demanding answers.
VanWoerkom cited specific concerns from health providers in Muskegon and Oceana counties, including reports that Mercy Health and Muskegon Public Health Department did not receive vaccines from the state this week as requested. The Michigan Department of Health and Human Services system shows it failed to order vaccines for the area. The vaccine distribution error means Mercy Health may have to close or drastically slow its vaccination efforts at Mercy Hospital in Muskegon and other locations just as they were supposed to be ramping up.
The problem is compounded by county health departments also running low on vaccine, and poor or inaccurate communication from the state about vaccine shipments.
"This is completely unacceptable. It's reprehensible, and it's hard to fathom how it could even be happening," VanWoerkom said. "The governor must go back to the drawing board on her vaccine distribution plan, and she must do it immediately. She must improve communication with county health departments and our state's health care providers. Her administration's failure to deliver vaccine as expected and promised literally puts lives at risk."
VanWoerkom said this is another example of the Whitmer administration showing a pattern of ineptitude on vaccine rollout needed to keep the most vulnerable and frontline workers in Michigan safe during the COVID-19 pandemic.
"This failed vaccine rollout has left doses on the shelves, skipped Phase 1B to create a wild, wild west atmosphere to get the vaccine and now a large, impacted county is left with no doses for a week – it is time for a new plan that is transparent and works for getting critical populations vaccinated rather than one that sounds good at a press conference," VanWoerkom said.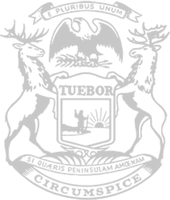 © 2009 - 2021 Michigan House Republicans. All Rights Reserved.
This site is protected by reCAPTCHA and the Google Privacy Policy and Terms of Service apply.