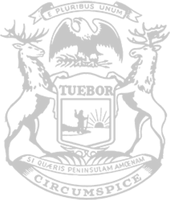 Rep. VanWoerkom: Budget plan provides 'path to prosperity' for Michigan while improving government efficiency and election integrity
Rep. Greg VanWoerkom today led advancement of a state budget plan that continues building a bright future for Michigan families and communities, including innovative plans to boost economic growth and local public services.
VanWoerkom, of Norton Shores, chairs the House Appropriations General Government Subcommittee – covering multiple state departments and agencies that affect Michiganders in a wide variety of ways. The subcommittee approved House Bill 5783, which advances to the full House Appropriations Committee.
"I ran for office to help solve big problems for this state. This budget helps do just that while providing a path to prosperity for people across Michigan," VanWoerkom said. "It invests in our communities, makes our state more competitive, and continues setting the stage for a bright future."
The plan includes $30 million in competitive grants to assist business incubators around the state, such as Lakeshore Advantage's SURGE Center in West Michigan. House Bill 5783 also provides $1.2 billion to reduce debt in local government employee retirement systems – a necessary step to maintain local public services and prevent tax increases in the long run.
The plan also includes several measures to ensure state and local governments function more effectively – including several measures aimed at enhancing election integrity across the state. A new $10 million fund will help local clerks replace outdated election equipment, and another $10 million investment will help them train staff and update voter rolls. Local governments that accept the grants could not accept third-party donations related to election operations. The House plan also funds a study to review how Michigan conducts election audits compared to other states.
"These are all necessary steps to give citizens confidence in elections moving forward," VanWoerkom said.
The budget plan continues to guard against government overreach during the pandemic. It also provides $750,000 for the Legislature to defend the constitutionality of state laws, which may become necessary if Attorney General Dana Nessel follows through on her pledge to not enforce a Michigan law banning abortion if a U.S. Supreme Court ruling affects Roe v. Wade.
###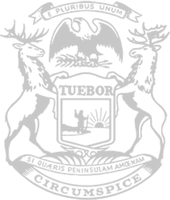 © 2009 - 2023 Michigan House Republicans. All Rights Reserved.
This site is protected by reCAPTCHA and the Google Privacy Policy and Terms of Service apply.