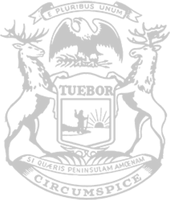 Rep. VanWoerkom: Attorney General must remain open to possible investigations of nursing homes and COVID-19
Rep. Greg VanWoerkom today said he is encouraged to hear Attorney General Dana Nessel would investigate activity in Michigan nursing homes related to COVID-19 if evidence warrants.
VanWoerkom chairs the House Appropriations Subcommittee on General Government, which heard testimony from Nessel today.
Earlier this week, the Attorney General announced she would not investigate the governor's handling of COVID-19 in nursing homes. Upon questioning from VanWoerkom today, Nessel said she would be willing to investigate if evidence from a whistleblower or another source was presented.
"I am encouraged to hear the Attorney General is not completely closing the door to investigating procedures related to COVID-19 in Michigan nursing homes," VanWoerkom said. "The families of the thousands of Michigan seniors who died of COVID in nursing homes deserve and demand answers, and they aren't going to get them if investigations never happen.
"This is not about finding evidence to justify an investigation into any one person's actions – this is about being open to finding answers about what happened and why it happened, and if it turns out any crimes were committed, bringing those who committed them to justice. The Attorney General, and all prosecutors, must remain open-minded about that moving forward."
VanWoerkom also said that the Attorney General's Elder Abuse Task Force should be open to fielding reports and looking into nursing homes and COVID-19.
About one-third of Michigan's total COVID-19 deaths have been attributed to nursing home or long-term care facility residents.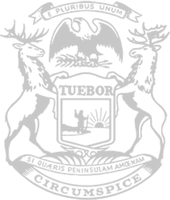 © 2009 - 2022 Michigan House Republicans. All Rights Reserved.
This site is protected by reCAPTCHA and the Google Privacy Policy and Terms of Service apply.