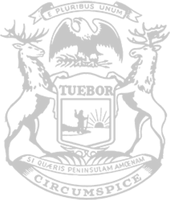 Rep. VanWoerkom advances budget reforms to help Michigan families and workers while enhancing government accountability
Rep. Greg VanWoerkom today led subcommittee approval of a significant budget plan for the state of Michigan – supporting families, enhancing the workforce and improving government accountability.
VanWoerkom, of Norton Shores, chairs the House Appropriations General Government Subcommittee – covering multiple state departments and agencies that affect Michiganders in countless ways. A budget proposal approved today by the committee, for the fiscal year starting Oct. 1, next advances to the full House Appropriations Committee for further consideration.
"This is a critically important plan for the state of Michigan," VanWoerkom said. "It's a plan that supports and protects taxpayers and families. It helps train our workforce, and leads to a better economic future. It also addresses government lapses and overreach we have seen throughout the COVID-19 pandemic. At its core, this plan is about good governance."
The proposed budget takes important steps to restore accountability and transparency in state government. Residents across Michigan have been waiting weeks and months to schedule appointments with the Secretary of State's office or speak to Unemployment Insurance Agency representatives in person. Language in the proposed budget would open both offices, ensuring these critical departments are able to serve Michiganders.
The plan also addresses other shortcomings in the state's pandemic response, recognizing that many businesses and employees have faced unnecessary burdens. For example, the proposal calls for the state's Pure Michigan program to emphasize sectors of the economy disproportionately hurt by the pandemic.
The budget plan invests in workforce programs such as Going Pro, small business development centers, and workforce training equipment grants, among other initiatives.
The budget plan also supports Michigan families through increases to child care funding. The plan includes $2.2 million to expand the Child Care Facilitator Pilot championed by Rep. VanWoerkom, and reflected in Gov. Whitmer's executive budget recommendation. An additional $1 million would go to a child care startup grant to help providers comply with federal and state mandates.
"The Tri-Share model is a potential game-changer for Michigan families," VanWoerkom said. "The ultimate goal is to make child care more affordable and get more child care providers open in more parts of the state."
The General Government budget is House Bill 4398.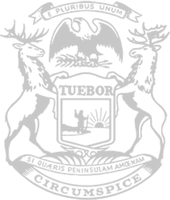 © 2009 - 2023 Michigan House Republicans. All Rights Reserved.
This site is protected by reCAPTCHA and the Google Privacy Policy and Terms of Service apply.