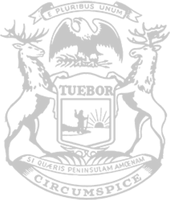 Rep. VanSingel: UIA must explain six-month delay to inform people of mistake
State Rep. Scott VanSingel, of Grant, is calling on the state's Unemployment Insurance Agency to provide an explanation after a review letter from the federal government revealed problems in how UIA has operated.
The letter clearly shows the agency failed to notify nearly 700,000 people regarding changes in Pandemic Unemployment Assistance (PUA) qualifications for nearly six months. As early as Jan. 6, the federal government informed the state that multiple benefit qualification requirements were not in compliance with federal law.
As the Unemployment Insurance Agency attempted to bring Michigan into compliance, displaced workers across the state were told they would have to fill out additional paperwork to determine if they were actually eligible for PUA and if they had to pay money back to the state.
This caused a great deal of confusion and concern among residents. VanSingel said it also highlighted the agency's struggles to assist people in need and the vulnerability of the agency to fraudulent payments.
"There are a lot of questions that the UIA needs to answer," VanSingel said. "Why did it take the UIA half a year to come into compliance? Why did it keep the public in the dark and mislead a standing legislative committee? The error should have been communicated far sooner to both the public and the Legislature.
The UIA has demonstrated it is unaccountable to Michigan's displaced workers, who have gone through so much already throughout the pandemic."
UIA Director Liza Estlund Olson has been asked to appear before the Oversight Committee to explain this timeline and the decision-making involved. VanSingel said those answers are very important to the many people who have come to legislators with questions about what is going on at the agency.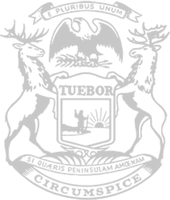 © 2009 - 2023 Michigan House Republicans. All Rights Reserved.
This site is protected by reCAPTCHA and the Google Privacy Policy and Terms of Service apply.