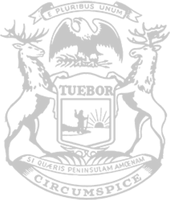 Rep. VanSingel invites residents to upcoming office hours
Rep. Scott VanSingel of Grant announced his upcoming office hours for residents of Lake, Oceana and Newaygo counties.
"We have been working on a lot of important things in Lansing," Rep. VanSingel said. "I look forward to seeing everyone before they head out to their deer blinds and tree stands."
Rep. VanSingel's office hours scheule is as follows:
Monday, Oct. 28

10:30 to 11:30 a.m. at the Depot Restaurant, 22 W Main St. in Grant; and
11:45 a.m. to 12:45 p.m. at Cronk's Oakridge Restaurant, 9103 Mason Dr. in Newaygo.

Friday, Nov. 1

9 to 10 a.m. the Pink Elephant Diner, 207 S State St. in Hart;
10:30 to 11:30 a.m. at Good Stuffs, 111 S Hancock St. in Pentwater; and
12 to 1 p.m. at Brown Bear, 135 N Michigan Ave. in Shelby.

Monday, Nov. 4

9:30 to 10:30 a.m. at Iron's Café, 5408 W 10½ Mile in Irons;
11 a.m. to 12 p.m. at the Luther Area Library, 115 State St. in Luther; and
12:30 to 1:30 p.m. at the Lake County Courthouse, 1197 M-37 in Baldwin.
Rep. VanSingel can also be reached by contacting his Lansing office at (517) 373-7317 or [email protected].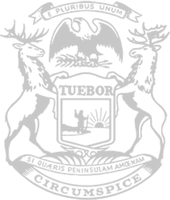 © 2009 - 2021 Michigan House Republicans. All Rights Reserved.
This site is protected by reCAPTCHA and the Google Privacy Policy and Terms of Service apply.