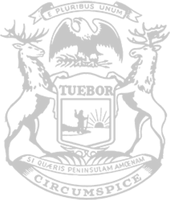 Rep. VanSingel fights to improve security at North Lake Correctional Facility
RELEASE
|
September 16, 2020
Plan would allow local law enforcement to address trespassing problems 
State Rep. Scott VanSingel testified September 16 before the House Judiciary Committee in support of his plan to better protect the staff at North Lake Correctional Facility, as well as people in the surrounding community.
VanSingel, of Grant, said the facility has had problems with activist groups who oppose the concept of private prisons paying people to throw contraband, which may include weapons or drugs, over the wall as a form of protest. Because state law does not address private correctional facilities, local law enforcement officers do not have the same tools to prosecute offenders as they would if the same crime were committed at a state-owned correctional facility.
"Regardless of how you feel about private prisons, I think we can all agree that it's not in anyone's best interest to have people throwing weapons, drugs and other contraband over the wall into the prison," VanSingel said. "This is a serious security issue, and our local law enforcement officers must be given the proper tools to address the matter and protect the people of our community from the potential consequences."
VanSingel's legislation, House Bills 6169-70, would update state law to include prison facilities operated by private contractors under the crime of trespassing on the property of a correctional facility, a felony punishable by up to four years in prison and/or a fine of up to $2,000. VanSingel said this is a much better deterrent than the $500 trespassing offense to which local authorities are currently restricted.
Sen. Curt VanderWall expressed support for VanSingel's proposal.
"North Lake Correctional Facility has been an economic boon for Lake County, creating more than 300 jobs in the village of Baldwin – a remarkable number for a town with a population under 1,500," said VanderWall, R-Ludington. "Now it is important that we give the local authorities the legal tools necessary to arrest and prosecute bad actors who are furnishing contraband in the prison."
House Bills 6169-70 remain under consideration by the House Judiciary Committee.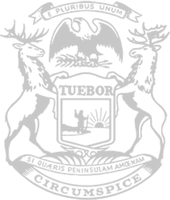 © 2009 - 2021 Michigan House Republicans. All Rights Reserved.
This site is protected by reCAPTCHA and the Google Privacy Policy and Terms of Service apply.