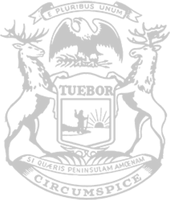 Rep. VanderWall Letter to the Editor
I'd like to share with you some important information about potential changes to Medicare here in Michigan. I'm also urging you to join me in voicing concerns about these changes and calling for more affordability and increased access for Michigan seniors on Medicare.
The Center for Medicaid and Medicare Services (CMS) earlier this year proposed cuts to Medicare Advantage that would threaten to increase health care costs and reduce benefits for Michigan seniors. Today, more than 1.1 million Michigan seniors choose to enroll in Medicare Advantage plans offered by companies approved by Medicare.
A new STAT report analyzed government data which showed a 7.1% increase in Medicare Advantage enrollees from 2022 to 2023. Thirty million seniors and individuals with disabilities across the country rely on Medicare Advantage to access affordable and high-quality care.
Many Michigan seniors are beneficiaries of Medicare Advantage and rely on the substantial cost savings the program provides – nearly $2,000 a year. Seniors on fixed incomes need these savings to make ends meet. Making major changes to their health care could price them out of the plans that are best suited to treat their needs. Due to the pandemic and now rampant inflation, Michigan seniors are uniquely impacted by an increase in health care costs.
Instead of cutting Medicare, we should be protecting it for the years to come. It is crucial that we stand up for Michigan's seniors by urging CMS to reconsider the cuts and instead strengthen the Medicare Advantage program that helps so many in our community, and state. If you have any questions, please don't hesitate to contact my office.
Sincerely,
Curt VanderWall
State Representative
102nd District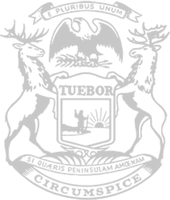 © 2009 - 2023 Michigan House Republicans. All Rights Reserved.
This site is protected by reCAPTCHA and the Google Privacy Policy and Terms of Service apply.