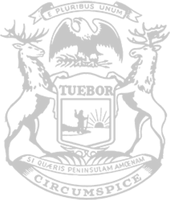 PHOTO INFORMATION: Rep. VanderWall (R-Ludington) is sworn in by House Clerk Gary Randall for his second term in the Michigan House of Representatives.
Rep. VanderWall honors May as Motorcycle Safety Awareness Month
State Rep. Curt VanderWall took the floor yesterday to urge support of his resolution declaring May 2023 as Motorcycle Safety Awareness Month.
"For those of us who ride, there's no better way to travel around our great state than on a motorcycle," said VanderWall. "However, riding can be dangerous. Accidents involving motorcycles are significantly more likely to be fatal than those that only involve cars. It takes a team effort to keep our roads safe. I want to encourage everyone riding a motorcycle to be extra safe this riding season and encourage everyone driving a car and truck to keep a close eye out for motorcycle riders."
HR 98 passed on the House floor on Tuesday, May 2nd. The resolution was championed by American Bikers Aiming Towards Education (ABATE), a group dedicated to motorcycle safety and awareness throughout the nation. Michigan is home to over 500,000 people with motorcycle endorsed licenses and over 187,000 registered motorcycles.
"I want to say an extra thank you to our state police, local law enforcement, and all of you safe drivers out there for keeping our roads safe," VanderWall said. "As winter slowly turns to spring here in Michigan, I want to wish everyone a safe and fun riding season."
Rep. VanderWall has pledged to continue making road safety and maintenance a primary issue throughout his tenure in Lansing.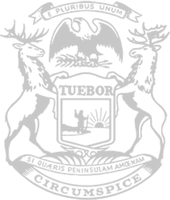 © 2009 - 2023 Michigan House Republicans. All Rights Reserved.
This site is protected by reCAPTCHA and the Google Privacy Policy and Terms of Service apply.