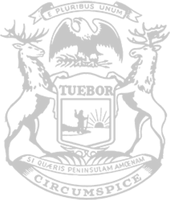 Rep. Tisdel votes to provide critical investments in roads, infrastructure
State Rep. Mark Tisdel today voted for a historic plan to fix roads, protect drinking water, upgrade parks and make other important improvements to state and local infrastructure.
The $4.8 billion plan will tend to aging facilities and infrastructure, spur community and economic development, provide access to safe drinking water, ramp up technology to meet today's needs, and more.
"Communities across Michigan have glaring infrastructure needs that must be addressed," Tisdel said. "With this investment, we're making critical repairs to roads, bridges and public works systems and other improvements that will benefit Michiganders for many years to come."
Highlights of the plan include:
Safe, clean drinking water: A nearly $2 billion investment will help provide safe drinking water and "clean water" grants in Michigan communities – combatting PFAS, replacing lead pipes in Benton Harbor and other communities, establishing "healthy hydration" centers in schools, and improving sewer systems.
Energy and technology: A $25 million investment will make low-carbon, lower-cost energy options more widely available. The grants will be available to businesses, nonprofit organizations, and local units of government for the purposes of developing or constructing facilities with natural gas, combined heat and power, and other renewable energy. A $250 million investment will boost access to the broadband internet needed for work, school and everyday life.
Road and bridge repairs: More than $380 million will assist state and local projects across the state without increasing taxes or tacking on debt.
Parks and recreation: A $250 million investment will improve state parks and an additional $200 million will benefit new local park and trail projects. Projects already in line for this funding include the Joe Louis Greenway in Detroit, a new state park in Flint and the Grand River Greenway in west Michigan.
Dam safety: More than $300 million will provide disaster relief and upgrade aging and obsolete facilities.
Community support and development: Local communities would receive $322 million in COVID relief and $46 million to protect against falling revenue that impacts critical local services. More support would be provided for affordable housing, along with mortgage and rent assistance.
The measure, Senate Bill 565, will soon advance to the governor for her expected signature.
###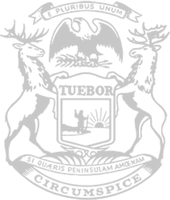 © 2009 - 2022 Michigan House Republicans. All Rights Reserved.
This site is protected by reCAPTCHA and the Google Privacy Policy and Terms of Service apply.