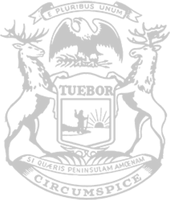 Rep. Tisdel votes to improve government transparency and accountability
Tisdel bill among sunshine legislation advanced to Senate
The Michigan House today overwhelmingly approved a plan introduced by state Rep. Mark Tisdel to help make state government elected officials more transparent and accountable to the people of Michigan.
Tisdel's measure is part of a bipartisan plan that would make the Legislature and governor's office subject to freedom of information and open records laws. The comprehensive plan would end Michigan's status as one of the very few states that still exempts the governor and state legislators from transparency measures.
"The citizens of Michigan deserve a government that works for them, and they cannot hold their government accountable unless they know what their government is doing," said Tisdel, of Rochester Hills. "I proudly helped author this package of legislation to increase transparency in our state government."
The Freedom of Information Act sets requirements for retention and disclosure of records of public bodies, including local governments and state departments. However, the offices of the governor, lieutenant governor, and the Legislature are not included under FOIA. House Bills 4383-4392 would remove the exemptions in FOIA for the governor and lieutenant governor, and create the Legislative Open Records Act to establish similar procedures for the Legislature. HB 4384, which would provide for LORA coordinators in the Legislature as a whole and in the House of Representatives and Senate individually, was introduced by Tisdel.
"For eight years as a local elected official, my records were subject to the FOIA process," said Tisdel, a former Rochester Hills city councilor and council president. "It is high time we apply the same transparency to the highest officials in our state government."
HBs 4383-4392 now advance to the Senate for its consideration.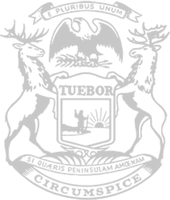 © 2009 - 2023 Michigan House Republicans. All Rights Reserved.
This site is protected by reCAPTCHA and the Google Privacy Policy and Terms of Service apply.