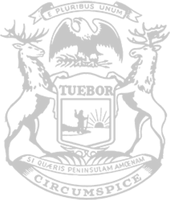 State Rep. Mark Tisdel visits a band class at Stoney Creek High School on Monday, April 12. Photo courtesy of Rochester Community Schools.
Rep. Tisdel tours Greater Rochester high schools
State Rep. Mark Tisdel today met with area students and educators on visits to all three high schools in the Rochester Community School District.
"The pandemic has dramatically affected us all, including the youngest generation," said Tisdel, of Rochester Hills. "There is no question that many students learn best from in-person instruction, and it is encouraging to see the creative steps that administrators, teachers, and support staff have implemented to provide a quality education — getting students back in the classroom and keeping them safe in the process."
Tisdel toured Adams High School, Rochester High School, and Stoney Creek High School, accompanied by RCS Superintendent Robert Shaner. On the tours, he met with each school's principal and visited classes. Tisdel also heard from Kristin Bull, president of the RCS Board of Education.
At each school, Tisdel observed many innovative protocols in place, such as the use of plastic curtains in a science lab and conducting band practice in an auditorium with room for social distancing. Additionally, the band used an air filtration system to clean the air while students were playing their instruments.
"I am so glad to see students back in the classrooms, where the best learning takes place for so many of them," Tisdel said. "It was a privilege to hear from these bright and talented young people."
The 45th House district, which Tisdel represents, includes the cities of Rochester and Rochester Hills and part of Oakland Township.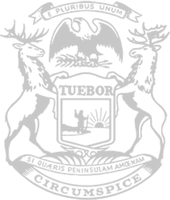 © 2009 - 2021 Michigan House Republicans. All Rights Reserved.
This site is protected by reCAPTCHA and the Google Privacy Policy and Terms of Service apply.