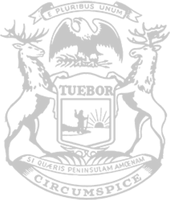 Rep. Tisdel to introduce plan to require financial disclosure by government officials
Bipartisan coalition of legislators proposes ethics reforms
State Rep. Mark Tisdel today announced a plan to require high-level elected and appointed officials to disclose their financial resources.
Tisdel's legislation is part of a bipartisan ethics reform plan to increase transparency and accountability for government officials, which will be introduced in the House of Representatives this week.
"Michigan consistently ranks poorly among states for transparency and ethics, but financial disclosure will help keep state officials honest about possible conflicts of interest and fair in the exercise of their responsibilities," said Tisdel, of Rochester Hills. "Disclosure and other bipartisan reforms will increase our state government's accountability to the people."
Tisdel's legislation would require state officers to file an annual financial disclosure report with the Board of Ethics. This requirement would apply to the governor, lieutenant governor, secretary of state, attorney general, treasurer, superintendent, liquor control commissioners, civil service commissioners, education board members, and university board members.
The officials would be required to report their full name, mailing address and various financial resources for the previous year for the officials and any spouse or dependent. Resources to be reported would include, among others: Sources of income of at least $5,000; properties of at least $50,000 fair market value, other than a primary residence; securities and interest in other assets of at least $10,000; any compensation of at least $1,000 from a business; and any lobbying activity. Any official who fails to comply with the disclosure requirements would be subject to disciplinary action.
While the financial reports would be confidential during a state official's tenure, reports for former officials would be available to members of the public upon request. The Board of Ethics would be required to release a report within 10 business days after receiving a request.
Legislators would be subject to similar financial disclosure requirements under other legislation introduced today. Additional ethics reforms proposed include a two-year waiting period for former legislators and department directors before they can become lobbyists, a ban on current legislators lobbying in other states, increased reporting for lobbyists, and the creation of bipartisan ethics committees in the Legislature to enforce ethics requirements.
A full list of proposed reforms in the ethics plan is available here.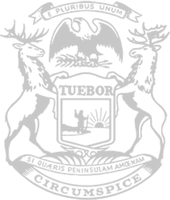 © 2009 - 2023 Michigan House Republicans. All Rights Reserved.
This site is protected by reCAPTCHA and the Google Privacy Policy and Terms of Service apply.