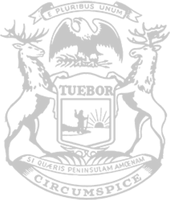 Rep. Tisdel supports budget funding schools, roads, public safety
State Rep. Mark Tisdel and the Michigan House of Representatives this week approved a budget to fund state government, supporting key services such as schools, roads and police.
"Our budget will help ensure families and small businesses in Greater Rochester are on the right track," said Tisdel, R-Rochester Hills. "Education funding helps parents and teachers train the youngest generation for success. Law enforcement support — including much-needed recruitment assistance for local officers — helps police keep our homes and businesses safe. Road repairs help everyone travel safely around the community."
The House plan contains major funding for school aid. The school aid budget provides for an equal per-pupil foundation allowance for Michigan's public schools, increasing the amount to $9,000 per student. The proposed foundation funding is more than $2,000 higher per pupil than a decade ago.
Tisdel also praised funding for Michigan State Police and local law enforcement. The House plan would improve public safety by aiding officer recruitment and retention efforts at the local level. Other funds would help purchase body cameras, communication equipment and other gear for law enforcement. A $10 million grant program would support community policing programs.
To ensure roads of all kinds are kept in good shape, the budget would add one-time support of $750 million to help local governments repair roads and bridges under their jurisdiction. This funding is part of the nearly $6.8 billion overall budget for the Michigan Department of Transportation included in the House plan.
The House plan will help Michigan workers expand their skills and prepare them for new job opportunities with funding for educational programs, such as the Reconnect program for adults seeking an associate degree or skilled trades certification, as well as the Going PRO Talent Fund, which also supports trades education.
Finally, the House left $1 billion for a potential tax cut, which Tisdel and fellow lawmakers hope to pass soon to help Michigan families.
The House approved the budget bills on Wednesday and Thursday, and the plan now advances to the Senate.
###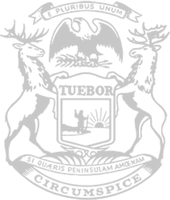 © 2009 - 2023 Michigan House Republicans. All Rights Reserved.
This site is protected by reCAPTCHA and the Google Privacy Policy and Terms of Service apply.