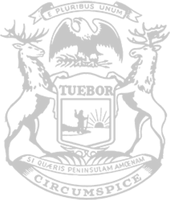 Rep. Tisdel: Supporting mental health, enforcing laws crucial for addressing gun violence
RELEASE
|
February 27, 2023
State Rep. Mark Tisdel on Monday emphasized the need to enforce state gun laws and take mental health issues more seriously in the wake of the shooting at Michigan State University.
The attacker had previously been charged with a felony gun crime and convicted of a misdemeanor. Tisdel, R-Rochester Hills, noted that reports indicate the shooter had displayed concerning behaviors that should have been addressed by law enforcement and people who knew him. Tisdel, who has backed numerous efforts to increase mental health services in Michigan, called for heightened awareness and support for people with mental health needs.
"The shooter was mentally struggling and exhibited erratic, anti-social behaviors — even including dangerous play with a gun," Tisdel said. "This troubled man also passed through our criminal justice system for a previous firearm offense. When struggling people exhibit dangerous behavioral health problems, others must do their part to get these individuals help. As we look for ways to address mental health and prevent gun violence, we should start by aggressively applying the tools, laws, and remedies that are already available."
Among other efforts to support mental health care, Tisdel supported funding in the current state budget to boost mental health care providers and facilities, as well as to support the mental health hotline in Michigan, which can be reached by calling 988.
Tisdel also recently helped introduce a bipartisan plan to increase school safety and support student mental health, a wide-ranging plan that resulted from the House's Bipartisan School Safety Task Force, formed after the shooting at Oxford High School.
Further, Tisdel has long urged gun owners to be responsible and follow safety practices. In 2022, he put together a different bipartisan plan to incentivize firearm owners to store their weapons securely and participate in regular safety training.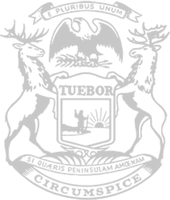 © 2009 - 2023 Michigan House Republicans. All Rights Reserved.
This site is protected by reCAPTCHA and the Google Privacy Policy and Terms of Service apply.