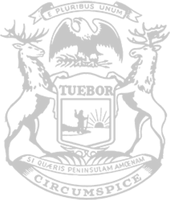 Rep. Tisdel small-business tax savings plan signed into law
RELEASE
|
December 20, 2021
Governor signs bill after previous veto
A plan introduced by state Rep. Mark Tisdel to help Michigan small businesses save on their federal taxes was signed into law today by Gov. Gretchen Whitmer after passing the Legislature with overwhelming bipartisan support.
The governor's approval for Tisdel's House Bill 5376 comes five months after she vetoed Tisdel's first push for the tax savings plan, which also received bipartisan legislative support.
"Corner stores and Main Street shops are the foundation of our local economies and a feature of our communities," said Tisdel, of Rochester Hills. "They sell products, like meals and books, and provide services, like haircuts and help filing our taxes. We know and trust our local businesses to serve us, and they deserve a fair tax system. I was proud to spearhead this new law, which will empower small businesses to boost their tax savings. More money kept locally by businesses will provide more economic opportunities in Michigan communities."
Tisdel's plan seeks to address disparate federal taxation for flow-through entities — small businesses whose taxes are paid on their owners' individual returns. These businesses, including S corporations and partnerships, are only allowed to deduct $10,000 of their state and local tax (SALT) bill on their federal taxes. On the other hand, typically larger C corporations may claim an unlimited SALT deduction.
HB 5376 creates a tax flow-through entities may pay instead of the state income tax. The new tax will be paid at the entity level, so the $10,000 SALT cap will not apply. The optional flow-through entity tax is designed to keep state taxes constant while enabling small businesses to reduce their federal tax burden.
The flow-through entity tax option is available for businesses starting with tax year 2021.
In July, the governor vetoed Tisdel's HB 4288, which also proposed a flow-through entity tax, even though the bill passed the Legislature with broad, bipartisan support.
"We finally got the governor on board with tax savings for small businesses," Tisdel said.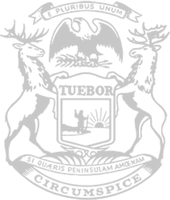 © 2009 - 2022 Michigan House Republicans. All Rights Reserved.
This site is protected by reCAPTCHA and the Google Privacy Policy and Terms of Service apply.