Rep. Tisdel, Sen. Webber introduce bills to clarify FOIA
LANSING, Mich. — Rep. Mark Tisdel and Sen. Michael Webber on Wednesday announced their legislation to clarify what and who is covered under the Freedom of Information Act.
Senate Bill 154 and House Bill 4220 were introduced following a shocking Oakland County Circuit Court ruling that found a union member teacher's class curriculum was not accountable to FOIA despite the educator being an employee of a public school system.
"This legislation expands the law to meet what the citizens already believe is covered under the current law," said Webber, R-Rochester Hills. "Parents have demanded accountability from their schools, and we are listening."
The need for SB 154 and HB 4220 became clear after Rochester Community Schools refused resident and parent Carol Beth Litkouhi's FOIA request for class curriculum and a judge sided with the district.
"These bills are commonsense good governance and will help support parents and provide them greater awareness and accountability when it comes to their children's education," said Tisdel, R-Rochester Hills.
Webber and Tisdel said their legislation will provide increased sunshine, accountability and transparency in government.
"My hope is no other parent or citizen has to endure the troubles I have had with officials hiding behind FOIA," Litkouhi said.
The legislators unveiled their plan ahead of Sunshine Week, which promotes governmental transparency and begins March 12 this year.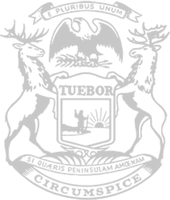 © 2009 - 2023 Michigan House Republicans. All Rights Reserved.
This site is protected by reCAPTCHA and the Google Privacy Policy and Terms of Service apply.