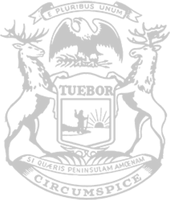 State Reps. Mark Tisdel, Samantha Steckloff and Ben Frederick testify in support of their consumer protection plan before the House Judiciary Committee.
Rep. Tisdel seeks additional protections for Michiganders who shop online
Legislation improves transparency to expose suspicious third-party sellers
State Rep. Mark Tisdel is leading an effort in the Michigan House to protect residents from dishonest third-party sellers who prey on consumers through online marketplaces.
Tisdel, of Rochester Hills, today testified in support of bipartisan legislation he is sponsoring to protect Michigan families by requiring online marketplaces to provide information about high-volume third-party sellers.
"When a local family makes a purchase from a major online marketplace, they should be able to buy with confidence, without having to worry about receiving stolen or counterfeit items," Tisdel said. "Unfortunately, we're seeing a growing trend where dishonest people are using these marketplaces to remain anonymous while passing off fake or stolen merchandise to unsuspecting customers."
Sponsored by Tisdel and Reps. Ben Frederick (R-Owosso) and Samantha Steckloff (D-Farmington Hills), the Integrity, Notification, and Fairness in Online Retail Marketplaces (INFORM) Act will ensure that marketplaces verify who their high-volume third-party sellers are and post basic information on the seller's store page so consumers can know who they are purchasing products from.
Within three days of becoming a high-volume third-party seller, House Bills 5485-87 require the seller to provide an online marketplace with basic information, including a government-issued photo identification of the individual acting on behalf of the business, or a government-issued document or tax record. If the seller does not provide the required information, the online marketplace would be required to suspend the seller until it has complied.
Additionally, online marketplaces would be required to disclose basic information about high-volume third-party sellers, including the seller's name, address, and contact information. Individuals with home-based businesses would be required to provide their full address to the marketplace, but only their state would be disclosed to buyers.
"By requiring this basic information, we will limit the potential for fraud in the online retail industry," Tisdel said. "It will create accountability and add transparency, so people know who these sellers are and how to get ahold of them."
The plan remains under consideration by the House Judiciary Committee.
###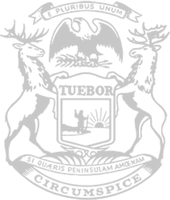 © 2009 - 2022 Michigan House Republicans. All Rights Reserved.
This site is protected by reCAPTCHA and the Google Privacy Policy and Terms of Service apply.