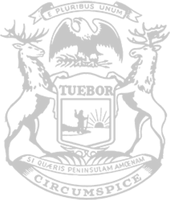 Rep. Tisdel: Restriction timeline will give certainty to families, businesses
State Rep. Mark Tisdel today expressed his support for last week's agreement between the Legislature and governor to phase out COVID-19 restrictions and ensure a greater role for legislators in future epidemic orders.
"This is a solid step in the right direction," said Tisdel, of Rochester Hills. "A timeline for rolling back pandemic restrictions will give certainty to families and businesses in Greater Rochester who have been frustrated by unpredictable orders, and, in the long term, people will have greater confidence in their government if they know their elected legislators are involved in future pandemic policy."
Gov. Gretchen Whitmer last Thursday announced that outdoor gathering limits will be lifted on June 1, and indoor capacity limits and mask requirements will be rolled back on July 1. In addition to this rollback, the governor's agreement with legislative leaders includes a seat at the table for the governor's team in this year's budget discussions, a proposed change to state law detailing the role of the Legislature in future emergency epidemic orders, and a withdrawal of the Michigan Occupational Health and Safety Administration's request for permanent workplace rules.
"I am especially pleased that MIOSHA will not press forward with its request for permanent rules," Tisdel said. "The Legislature collected feedback from thousands of employers and employees about how the proposed permanent rules would hurt Michigan businesses, and I am glad the governor agrees that these businesses can keep their workers and customers safe without indefinite rules from her administration."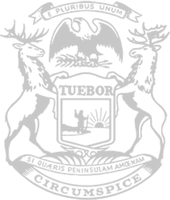 © 2009 - 2022 Michigan House Republicans. All Rights Reserved.
This site is protected by reCAPTCHA and the Google Privacy Policy and Terms of Service apply.