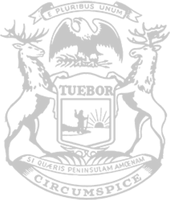 Rep. Tisdel releases videos on election security, free photo ID
In two new informational videos, state Rep. Mark Tisdel detailed the importance of maintaining and using the qualified voter file (QVF) to secure Michigan elections and discussed a plan recently approved by the House of Representatives to guarantee every Michigan citizen a free photo identification card.
"Democrats, Republicans, independents and supporters of third parties all want to vote in accessible, secure elections," said Tisdel, of Rochester Hills. "Maintaining accurate voter rolls is a key component of election security, and these records must be put to good use on election day to verify voters' identities."
The QVF lists every registered voter in Michigan. It is maintained by the Secretary of State with updates provided by local clerks. Tisdel's video regarding the QVF can be viewed here.
"Free photo ID will not only make it easier for the people of Michigan to vote, but it will also ensure a state fee doesn't prevent anyone from obtaining government services or participating in everyday transactions that require identification," Tisdel said.
House Bill 5007, which was approved by the House of Representatives in June, would eliminate the $10 fee for personal identification cards for all Michigan residents. Tisdel's video on this proposal can be viewed here.
Both recordings are part of a series of "Mark's Minute" videos hosted by Tisdel to inform people about state government and proposed legislation. Tisdel represents the 45th House District, which includes the cities of Rochester and Rochester Hills and part of Oakland Township.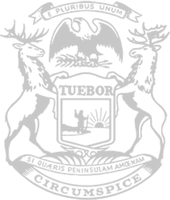 © 2009 - 2021 Michigan House Republicans. All Rights Reserved.
This site is protected by reCAPTCHA and the Google Privacy Policy and Terms of Service apply.