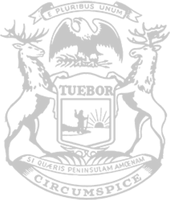 Rep. Tisdel raises concerns on behalf of local restaurants and bars impacted by dine-in ban
State Rep. Mark Tisdel, of Rochester Hills, today raised concerns about the Whitmer Administration's repeated extensions of the indoor dining ban and the apparent absence of industry revenue understanding.
The Michigan Department of Health and Human Services (MDHHS) issued a Nov. 18 emergency order banning indoor dining and service for restaurants and bars through Dec. 8, 2020. That MDHHS order has been extended through Dec. 20, 2020 and, again, through Jan. 15, 2021.
"I have listened to concerns from several people in the bar and restaurant industry who are absolutely desperate," Tisdel said. "Establishments that were flourishing before the pandemic are now hanging on by a thread. The longer this indoor dining ban drags on, the more I worry about what it could mean for the people who rely on these jobs to put food on the table and pay their bills."
Tisdel said greater Rochester area restaurant owners were completely blindsided by the MDHHS orders. At first, rumors of a new ban on indoor dining were met with disbelief.
"No way. We're doing everything we were told do," was the initial reaction from Casey Kruse, Vice President of Operations at Kruse & Muer Restaurants.
Danny Bologna, owner of Bologna Via Cucina in downtown Rochester said, "first heard about the ban on TV. Zero explanation of why us (restaurant industry) or when dine-in would be back. How can you make plans, rehire staff – let alone pay your bills – with no information?"
Radu Trifon, owner of The Jagged Fork in Rochester Hills, tells the same story. "I heard about it on TV. No information on numbers or what needs to happen for us to re-open (dine-in service)."
Banning dine-in service, and extending the order twice, has devastated restaurant and bar revenues.
"At first, I thought, we always have December," Kruse said. "The last three weeks of December can generate as much as 35% of the year's revenue. It's the same for our wait staff incomes."
Bologna and Trifon describe similar numbers.
For Bologna via Cucina: "Thanksgiving to New Year's is one-third of our total sales," Bologna said.
At The Jagged Fork, "Thanksgiving to New Year's carries us through to April. This December will be break-even," Trifon said. "Sometimes I don't take any money home."
Rep. Tisdel said Gov. Whitmer and her administration owe the many Michigan residents who earn their livelihoods from the food and beverage industry an explanation.
"MDHHS must describe, with specifics, how taking a third of restaurant and bar revenues – after more than 140 days of limited or no service since March 16, 2020 – has and will reduce hospital bed occupancy, transmission and positivity rates," Tisdel said. "The servers, cooks, bartenders and small business owners in our community deserve clear and direct facts about what is driving the decision and what metrics must be met before they can resume doing business indoors."
Limiting "close contacts" has been the stated purpose, which Tidel said is frustrating for Rochester area restaurant and bar owners who see "close contacts" occurring in many other businesses.
"Downtown Rochester has been packed, but they can't come into my restaurant," Bologna said. "Stores aren't making customers sign in for tracing. We were doing that before the new ban."
Tisdel said he is committed to serving as a voice for Rochester area bars and restaurants and the many people they employ.
"There is no indication that MDHHS understands the impact a dine-in ban from Nov. 18 to, now, Jan. 15 will have on restaurant and bar bottom lines," Tisdel said. "The first three-months of 2021 will show that impact with more permanent business closures."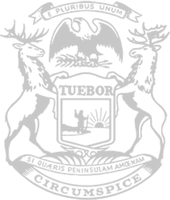 © 2009 - 2021 Michigan House Republicans. All Rights Reserved.
This site is protected by reCAPTCHA and the Google Privacy Policy and Terms of Service apply.