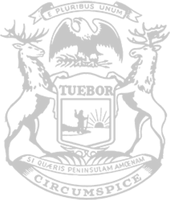 Rep. Tisdel: Plan will protect against pandemic, sustain recovery
RELEASE
|
December 15, 2021
State Rep. Mark Tisdel today voted for a plan to allocate additional resources to continue combating the COVID-19 pandemic.
The plan includes funding for pandemic efforts and other programs. It is contained in House Bills 4398 and 5523.
"This plan will protect people from COVID-19 and sustain Michigan's recovery," said Tisdel, of Rochester Hills. "Resources to support health care professionals and cover life-saving treatments will ensure our hospitals can care for every patient. These redoubled efforts to combat the pandemic, combined with testing made available for businesses and schools, will help keep students in class and workers on the job."
In response to the recent shooting at Oxford High School, Tisdel helped secure $100,000 to support mental health services through Common Ground, a nonprofit Oakland County mental health provider.
"The tragedy in Oxford will have lasting effects, and this plan will support access to mental health assistance for the community," Tisdel said.
Other highlights of the plan include:
Easing the health care worker shortage: The strain of the pandemic on doctors, nurses and other medical professionals has been exacerbated by thousands of vacant health care positions across the state. To address this critical worker shortage, the plan will invest $300 million to help recruit and retain health care workers, along with additional resources to support nursing homes and long-term care facilities.
Early treatment in COVID cases: The supplemental budget will also provide aid for treating COVID-19 patients. Up to $134 million will go toward purchasing and distributing treatments like monoclonal antibodies and soon-to-be-available pills. The plan will ensure that covered treatments are offered to patients free of charge.
Protecting residents and keeping students in school: The plan will also expand access to COVID-19 testing for employers and schools to protect their staff, customers and students, including $300 million for school testing between the two bills. The plan will add $90 million to support Michigan's vaccination program.
HBs 4398 and 5523 both passed the House with bipartisan support and now advance to the Senate for consideration.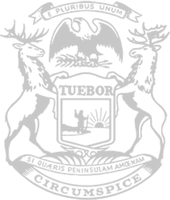 © 2009 - 2022 Michigan House Republicans. All Rights Reserved.
This site is protected by reCAPTCHA and the Google Privacy Policy and Terms of Service apply.