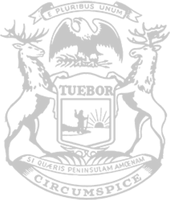 State Rep. Mark Tisdel visits Rochester Bike Shop in downtown Rochester on Thursday, April 1. The bicycle shop was one of seven stops on the first day of Tisdel's small-business tour.
Rep. Tisdel meets with small-business owners, employees on Rochester tours
State Rep. Mark Tisdel on Thursday met with employers and employees at seven local businesses in downtown Rochester, completing the first day of his spring small-business tour.
"Hearing directly from the hard-working, persevering small-business owners and staff gives hope for the future," said Tisdel, of Rochester Hills. "The day provided a great opportunity to meet with some of the most resilient members of our community, and the tours renewed my commitment to policies helping businesses thrive as the economy continues to reopen."
Tisdel visited the following businesses:
Tonia's Victorian Rose,
Red Knapp's,
Arterra Realty,
Paint a Miracle,
Rochester Bike Shop,
Pure Barre, and
Bellissima Bridal Salon.
"Amid the pandemic, remarkable ingenuity has been on display at Greater Rochester small businesses," said Tisdel, of Rochester Hills. "For example, Tonia Carsten started making and selling thousands of hot cocoa bombs when her tearoom venue was forced to close over the holiday season, and Matt Kirschner created a special 'ghost kitchen' menu to boost take-out and delivery options at Red Knapp's. I am truly inspired by these and many other stories of innovation at our local businesses."
On the tours, many business owners paid tribute to the Rochester Downtown Development Authority and the Rochester Regional Chamber of Commerce for the organizations' help in navigating the challenges of the pandemic.
"The most consistent line I heard from small-business owners was overwhelming praise for efforts throughout the past year by Kristi Trevarrow from the DDA and Alaina Campbell from the chamber," Tisdel said. "Whether a business needed assistance with applications for federal programs or with finding unique ways to market and sell products, the professionals at these organizations stepped up to the plate when our community needed them most."
Tisdel's Greater Rochester small-business tour will continue next week. The 45th House district, which Tisdel represents, includes the cities of Rochester and Rochester Hills and part of Oakland Township.
Any business interested in hosting Tisdel on the tour next week can submit a request through the online form here.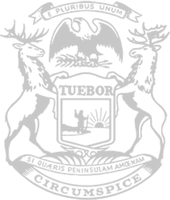 © 2009 - 2021 Michigan House Republicans. All Rights Reserved.
This site is protected by reCAPTCHA and the Google Privacy Policy and Terms of Service apply.