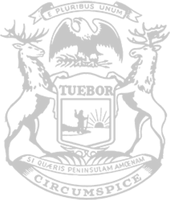 Rep. Tisdel: Legislature's plan helps secure new multibillion dollar job creation projects
Tisdel also testifies in support of additional economic development plan
After General Motors Co. announced its plans for a $7 billion investment in four facilities in Michigan to support an estimated 5,000 jobs, state Rep. Mark Tisdel today said the announcement shows a bipartisan economic development plan he supported is already yielding results.
The bulk of GM's investment involves $2.6 billion for a new battery factory near Lansing, part of its joint Ultium Cells project with LG, as well as $4 billion to expand Orion Assembly in Oakland County to manufacture more electric vehicles. In addition to its own private investments, GM is seeking state incentives to pave the way for the projects, including under the new program Tisdel helped establish.
Tisdel, fellow legislators and Gov. Gretchen Whitmer approved new laws last December creating the Strategic Outreach and Attraction Reserve (SOAR) Fund to provide resources to help businesses create jobs in Michigan.
"GM's planned investment is a sign that our state is equipped to expand our business horizons and shape opportunities for working families," said Tisdel, of Rochester Hills. "Our bipartisan plan to foster business interest and help create jobs in Michigan has already caught the eye of the business community. I look forward to reviewing specific details to ensure a workable plan is in place for adding new, stable jobs."
Along with the bills creating the SOAR Fund, the Legislature approved a $1 billion deposit in the fund. Resources from the fund can be used for tax incentives, site preparation and workforce training to support new business projects that create jobs in Michigan.
Before the SOAR Fund is used to support any project, the Legislature will be required to give further authorization. This will ensure oversight for any project requesting support from the fund. The new law established thorough reporting requirements for any business pledging to create jobs using SOAR Fund resources, and clawback provisions will enable the state to collect repayment if commitments are not met.
Tisdel today also testified before the House Committee on Commerce and Tourism in support of his bipartisan economic development legislation to support additional job creation. House Bills 5425 and 5426 would establish the Michigan Employment Opportunity Program, which would incentivize job-creating developments by allowing participating businesses to keep a portion of income tax withholdings from employees added under the program, for a limited period of time.
"GM's renewed interest in Michigan-based expansion is only the beginning," Tisdel said. "Other businesses may look at Michigan for new investments. Our state should explore additional economic development efforts, such as the Michigan Employment Opportunity Program, which I have proposed. The bipartisan plan would back job creators in both large and small Michigan communities."
HBs 5425-26 remain under consideration by the committee.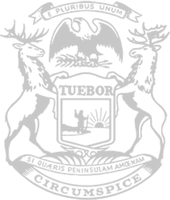 © 2009 - 2022 Michigan House Republicans. All Rights Reserved.
This site is protected by reCAPTCHA and the Google Privacy Policy and Terms of Service apply.