Rep. Tisdel lauds passage of bipartisan plan to bolster election efficiency, security
Plan will preprocess ballots, increase security for absentee voting
In an overwhelmingly bipartisan vote, state Rep. Mark Tisdel and the Michigan Legislature recently approved a plan to conduct the state's elections more smoothly and securely.
The bipartisan reform proposals, the result of an agreement between legislators and the governor, will help local clerks clean up the voter rolls, set up polling places, improve security for ballot drop boxes, and prepare absent voter ballots for counting on Election Day. The plan will also improve access for members of the military stationed overseas.
"Whether they cast their ballots absentee or at the polls, our bipartisan plan will provide Michigan voters accessible, secure, efficient elections," said Tisdel, R-Rochester Hills. "Enhanced protections for voter rolls and ballot drop boxes will bolster security, while early preprocessing and expanded polling place options will help our dedicated local clerks maintain accessibility and efficiency. Our on-duty members of the military will also have better voting access from abroad. These common-sense election improvements are further proof of the important work we can accomplish for our state on a bipartisan basis."
The plan, which Tisdel and the Legislature approved last Wednesday, will:
Require the Secretary of State and county election clerks to clean up official voter rolls every month, removing dead voters from the lists and decreasing the chances of fraud.
Create a chain of custody for absentee ballots, including better tracking of ballots retrieved from drop boxes.
Allow clerks to preprocess absentee ballots for two days preceding Election Day.
Enable secure, electronic return of ballots by active-duty military members stationed overseas.
Expand options for communities that are struggling to find suitable polling locations — allowing elections to be conducted at privately owned buildings such as banquet centers or clubhouses, as long as the building is not owned by a candidate for office or someone who runs a political action committee.
Contained in House Bills 4491 and 6071 and Senate Bills 8 and 311, the bipartisan plan now heads to the governor for her expected approval.
###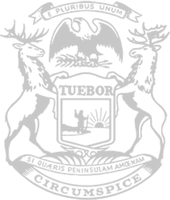 © 2009 - 2023 Michigan House Republicans. All Rights Reserved.
This site is protected by reCAPTCHA and the Google Privacy Policy and Terms of Service apply.