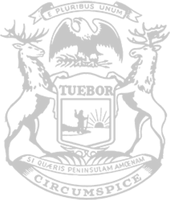 Rep. Tisdel, House urge Congress to strengthen hiring tax credit
RELEASE
|
December 15, 2021
State Rep. Mark Tisdel on Tuesday led the Michigan House of Representatives in approving his resolution urging Congress to strengthen a critical tax credit that helps businesses hire workers in need.
"The pandemic caused a whirlwind of change to our society and economy," said Tisdel, of Rochester Hills. "Many people are in need of jobs to provide for their families, and many businesses are in need of more workers. Now would be a great time for Congress to strengthen the Work Opportunity Tax Credit — facilitating the hiring of people who might have a hard time obtaining work."
Congress created the WOTC in 1996 to help businesses hire employees in need. Employers that hire workers from certain groups are eligible for the tax credit. Targeted groups include veterans with a disability or facing economic hardship, and certain recipients of Supplemental Nutrition Assistance Program (SNAP) benefits, Supplemental Security Income (SSI) and other forms of aid, among other groups.
Tisdel sponsored House Resolution 198, which urges Congress to approve legislation to strengthen the WOTC. The measure praises the tax credit for encouraging "businesses to hire employees in certain groups that face significant barriers to employment" by helping employers "defer the costs of recruiting, training, and employing these individuals." However, the resolution states, the credit "has not kept up-to-date with rising labor costs."
HR 198 cites the pandemic as a reason to improve the tax credit.
"The economic effects of the COVID-19 pandemic have made it more important than ever to strengthen the WOTC," it reads. "The credit targets jobs to those groups that have been disproportionately impacted by the pandemic. Increasing the credit amount will also help businesses to recover from the pandemic by defraying the costs of hiring these individuals as labor costs rise."
Copies of the adopted resolution will be sent to the Michigan congressional delegation and the presiding officers of the U.S. House and Senate.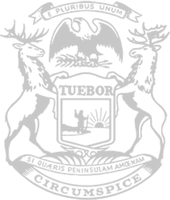 © 2009 - 2023 Michigan House Republicans. All Rights Reserved.
This site is protected by reCAPTCHA and the Google Privacy Policy and Terms of Service apply.