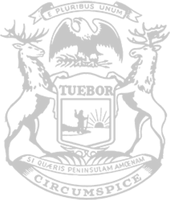 Rep. Tisdel: Gov. Whitmer, AG Nessel misinterpret law to block permanent tax relief
State Rep. Mark Tisdel on Tuesday criticized Gov. Gretchen Whitmer and Attorney General Dana Nessel for attempting to block a permanent income tax cut that should soon take effect for Michiganders and small businesses.
Nessel issued a formal opinion declaring that an automatic income tax cut, which will soon be triggered based on increased tax revenues, will only stay in effect for one year. The attorney general issued the opinion in response to a request from Rachael Eubanks, state treasurer in Whitmer's administration.
Tisdel, R-Rochester Hills, said the attorney general's opinion is based on flawed legal reasoning. The move comes after Tisdel and fellow Republicans successfully defeated the governor's legislative attempt to move money around and block the tax cut.
"With a fabricated legal theory, the attorney general's opinion will obstruct the lasting relief our state owes to Michiganders and small businesses," Tisdel said. "Republican lawmakers passed this law years ago to offer savings to Michigan taxpayers, and I helped stop Gov. Whitmer's partisan attempt to nix this income tax rollback earlier this year. Michiganders should have their taxes cut — permanently — and the baseless opinion ignores the plain language of the law."
Tisdel stated that the lack of a specified expiration date makes it clear that the rate reduction should be permanent. He also noted that the law's framers designed the statute in 2015 to trigger permanent income tax cuts. The nonpartisan House Fiscal Agency observed at the time that the trigger mechanism would result in permanent reductions to the income tax rate.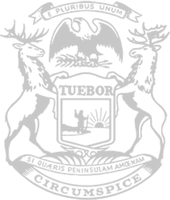 © 2009 - 2023 Michigan House Republicans. All Rights Reserved.
This site is protected by reCAPTCHA and the Google Privacy Policy and Terms of Service apply.