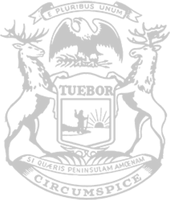 Rep. Tisdel completes first year in Legislature with perfect voting record
Tisdel gets two bills signed into law in 2021
State Rep. Mark Tisdel, the freshman legislator from Rochester Hills, announced today he cast a vote in every roll call during the 2021 House of Representatives session.
"Representing the people of Rochester, Rochester Hills and Oakland Township is the honor of a lifetime," Tisdel said. "During my first year in office, Greater Rochester residents had a voice in every single vote on the House floor, and I look forward to serving our community further in 2022."
Tisdel observed that the votes he has cast are just a part of his efforts on behalf of Greater Rochester. He has also helped start important policy discussions by introducing legislation. In his first year in office, Tisdel sponsored 14 bills and three resolutions. He shepherded two of his bills all the way into law. House Bill 5376, now Public Act 135 of 2021, will allow many small businesses to increase a deduction on their federal taxes. HB 5502, now PA 153 of 2021, will cut red tape for Michigan manufacturers claiming a tax exemption.
Three of Tisdel's bills have passed the House with bipartisan support and are currently before the Senate. An earlier version of HB 5376, which Tisdel also introduced, passed both chambers with bipartisan support before getting vetoed by the governor.
"I have joined colleagues on both sides of the aisle to achieve results for residents in Greater Rochester and the rest of our state," Tisdel said.
Tisdel's three resolutions were adopted by the House. One honored indispensable health care professionals in Michigan by declaring Nurses Week in the state. Two called on Congress to take critical federal action — one urging an effort to mitigate the depletion of the Social Security and Medicare trust funds, and the other calling for strengthening a tax credit that helps businesses hire workers in need.
Tisdel encouraged Greater Rochester residents to contact him in 2022 to express their views on pending legislation or to seek assistance with state government. Constituents can call 517-373-1773 or email [email protected] to reach Tisdel's office.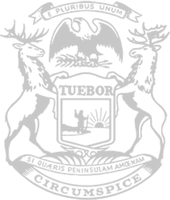 © 2009 - 2023 Michigan House Republicans. All Rights Reserved.
This site is protected by reCAPTCHA and the Google Privacy Policy and Terms of Service apply.