Rep. Tisdel celebrates coming income tax relief for Michiganders, small businesses
Plan heading to governor without blocking income tax cut
State Rep. Mark Tisdel on Wednesday touted wide-ranging relief for Michigan taxpayers after the Senate approved targeted tax cuts for seniors and working families without blocking an additional automatic, permanent income tax cut for all Michigan residents and small businesses.
The Legislature will be sending House Bill 4001 to the governor after the Senate failed to give the bill immediate effect, voiding a provision that otherwise would have moved state dollars and blocked a permanent income tax cut that will be triggered this year under Michigan law based on increased revenues.
"Taxpayers in Greater Rochester and throughout Michigan will be getting their taxes cut this year," said Tisdel, R-Rochester Hills. "I gladly helped defend the law that will bring about this permanent income tax cut. People and small businesses in our state are seeing higher costs all around them, but they'll soon see long-lasting relief in their pockets."
Earlier this month, Tisdel voted against HB 4001 in the House due to the maneuver to block the income tax cut, but he strongly supports provisions to increase tax savings for retired Michiganders and expand the earned income tax credit for working families. Both provisions will take effect if the governor signs the legislation. Tisdel had voted for a previous version of HB 4001 that focused on increased savings for seniors, as well as another bill, HB 4002, to increase the earned income tax credit.
"I'm glad retirees and working families will receive additional permanent relief on top of the broad income tax cut for all Michigan taxpayers," Tisdel said.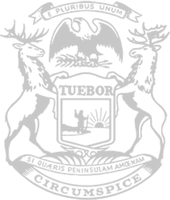 © 2009 - 2023 Michigan House Republicans. All Rights Reserved.
This site is protected by reCAPTCHA and the Google Privacy Policy and Terms of Service apply.