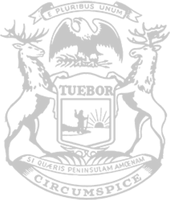 Rep. Tisdel: Audit reveals unemployment agency mishandled staffing during pandemic
State Rep. Mark Tisdel today expressed deep concern after an audit report released today revealed egregious failures by Gov. Gretchen Whitmer's administration when it hired workers to handle unemployment claims during the pandemic.
The Michigan Auditor General found that the Unemployment Insurance Agency (UIA) and the Department of Labor and Economic Opportunity inappropriately released a staffing agency from liability for fraud committed by its workers. The agencies also failed to restrict the ability of former employees to access the claims system. Both problems contributed to $3.8 million in unemployment insurance fraud committed by a former worker who continued to view and make unauthorized changes to claims after they were no longer employed by the staffing agency.
The Auditor General noted: "Despite the magnitude of this fraud, UIA did not sufficiently strengthen its controls to ensure the timely removal of system access rights to prevent the opportunity for similar occurrences."
"The details revealed in this audit are deeply concerning," said Tisdel, of Rochester Hills. "The unemployment agency failed to take the most basic steps to prevent fraud and protect taxpayer dollars. Even after being made aware of the problem, leaders sat on their hands instead of making necessary changes to restrict the access of former employees."
Additionally, the agency failed to conduct background checks on new employees at staffing agencies and Michigan Works! agencies that were processing unemployment claims. The Auditor General found 169 workers with criminal convictions. Of those, 47 workers had one or more felony convictions, including crimes such as embezzlement, illegal sale/use of financial transaction devices, false pretenses with intent to defraud, identity theft, and armed robbery. As of Dec. 31, 2020, 71 of these individuals were still working with the UIA.
The full audit report can be reviewed here.
###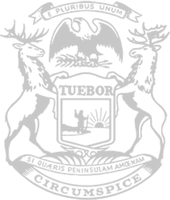 © 2009 - 2023 Michigan House Republicans. All Rights Reserved.
This site is protected by reCAPTCHA and the Google Privacy Policy and Terms of Service apply.