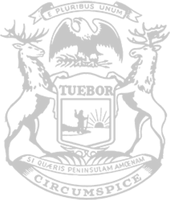 Rep. Steve Johnson Introduces 'Constitutional Carry' Bill Package
State Rep. Steve Johnson has introduced HB 4863, legislation headlining a package of bills to implement "Constitutional Carry" in Michigan.
Article 1, Section 6 of the Michigan Constitution is very clear that no special permits or governmental oversight is required to carry a firearm. Rep. Johnson's bill would repeal the requirement to obtain a license to carry a concealed pistol for individuals who are not otherwise prohibited from possessing a pistol.
"A person could still obtain a CPL for interstate reciprocity," said Johnson, of Wayland. "Individuals already can carry a pistol openly if they are over 18, but risk a felony simply by putting on a jacket or untucking their shirt. This "coat tax" should be repealed."
The bill would allow individuals who legally own a pistol to legally carry in places where either open carry or concealed pistol license holders are currently allowed. This legislation would also remove the "duty to inform" clause, which provides penalties if an individual fails to notify law enforcement that they are in possession of a licensed concealed weapon. If the legislation is adopted, Michigan would join a growing list of states that have passed laws protecting "Constitutional Carry."
"Today more than ever, it is vital that Michigan residents are able to protect themselves and their families," said Johnson. "I am proud to be a part of legislative efforts alongside grassroots groups across the state who are working to preserve our Second Amendment rights here in Michigan."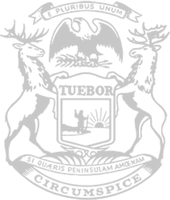 © 2009 - 2021 Michigan House Republicans. All Rights Reserved.
This site is protected by reCAPTCHA and the Google Privacy Policy and Terms of Service apply.