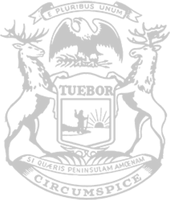 Rep. Steele votes against governor's plan that blocks long-term tax relief for all Michigan residents
The majority caucus rammed a tax proposal through the Michigan House today that denies Michigan taxpayers the long-term income tax relief they were promised under state law, announced Rep. Donni Steele, R-Orion Township.
Steele voted against House Bill 4001, which uses state funding to distribute one-time $180 relief checks to single taxpayers while married couples who file jointly would receive $90 each. But the plan blocks much-larger potential tax relief for people by stopping a permanent reduction in the state income tax rate. Under a 2015 state law, Michigan taxpayers were expected to soon receive the rate reduction because state revenues had significantly outpaced inflation.
"Democrats in the Michigan House clearly lost their way today," said Steele, a member of the House Appropriations Committee. "It's shocking that they refused to even allow Republicans to speak on the House floor on such a monumental proposal. These types of underhanded tactics are clearly unacceptable. Democrats not only denied people the income tax relief they deserved, they also worked to undermine people's trust in their elected leaders."
Steele initially voted in favor of portions of the plan because it helped repeal the senior pension tax and increased the Earned Income Tax Credit. But when Democrats altered the plan to block long-lasting income tax relief to all residents, Steele could no longer support it.
HB 4001, which was approved by a 56-53 vote, now moves to the Senate for consideration.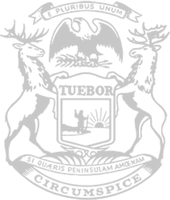 © 2009 - 2023 Michigan House Republicans. All Rights Reserved.
This site is protected by reCAPTCHA and the Google Privacy Policy and Terms of Service apply.