Rep. Steele urges governor to abandon attempts to block promised tax relief
State Rep. Donni Steele, a member of the House Appropriations Committee, today is urging Gov. Gretchen Whitmer to stop the administration's efforts to block an automatic income tax cut that would benefit all taxpayers and job providers in the state.
Under a 2015 state law, Michigan taxpayers are expected to receive an automatic income tax rate reduction in the coming months because state revenues have significantly outpaced inflation. But the governor wants to prevent the trigger by diverting the surplus funding meant for taxpayers into a state reserve fund for major corporations.
"It's confounding why the executive office essentially wants to raise taxes on people across Michigan in order to fund corporate welfare programs for a select few?" said Steele, R-Orion Township. "Citizens are struggling with the high costs of basic goods and services, and they wholeheartedly deserve this needed tax relief."
The expected income tax rate reduction would return an estimated $700 million to Michigan families as they struggle with inflation. The governor wants to shift that funding into the controversial Strategic Outreach and Attraction Reserve (SOAR) fund.
"The SOAR fund subsidizes pet projects for large corporations while small-business owners in Michigan are left with nothing," Steele said. "Taxpayers and our small-business owners need immediate and continued tax relief, and I will continue to work to ensure they receive it."
Steele said if constituents would like to voice their concerns about the governor's plans, they can call the executive office at 517-335-7858.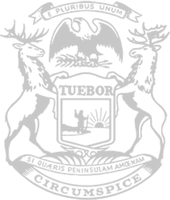 © 2009 - 2023 Michigan House Republicans. All Rights Reserved.
This site is protected by reCAPTCHA and the Google Privacy Policy and Terms of Service apply.