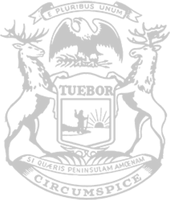 Rep. St. Germaine secures multi-million dollar runway improvement for Selfridge Air Base
Rep. Alicia St. Germaine, this week, stood up for Macomb County and one of her top priorities in bringing a new fighter mission to Selfridge National Airbase amid the budget battle raging in Lansing this week.
"I came to Lansing to deliver for the people of my district in Macomb County and that includes protecting one of our local economic engines," said Rep. St. Germaine. "We fought to make sure additional funding for Selfridge was included in this latest budget. Despite my objections and voting against this budget, I'm comforted to see that the funding I fought for is included.  In fact, $13 million was appropriated to fix our base and get a new runway installed ASAP. We can now begin the difficult but essential process of refurbishment and expansion that will allow for a new fighter mission to be assigned here into 2027 and beyond."
Today's vote on the budget follows strong objections from Republicans, including Rep. St. Germaine, that the budget was crafted without transparency or accountability. Rep. St. Germaine had previously introduced legislation that would provide Selfridge National Air Base with funding to conduct the needed refurbishments to compete for a new fighter mission. In the previous budget vote last May, Rep. St Germaine provided an amendment that was rejected by Democrats that would have appropriated 10 million for Selfridge National Air Base.
"I'm so glad we're no longer allowing our veterans to settle for second place," SG Said. "The time for excuses was many years ago. Now I'm excited to see plans being drawn and shovels start to move."
The budget now heads to the Senate for approval.
St. Germaine and her office can be reached at [email protected] or +1 (517) 373-0555.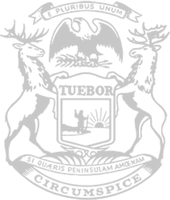 © 2009 - 2023 Michigan House Republicans. All Rights Reserved.
This site is protected by reCAPTCHA and the Google Privacy Policy and Terms of Service apply.