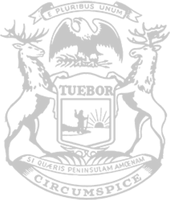 Rep. St. Germaine helps break ground on new hangar for Selfridge Air Base
Event marks first step in long journey for Macomb institution
Rep. Alicia St. Germaine celebrated a major step forward this week in her work to see a new fighter mission slotted safely and expediently at Selfridge Air National Guard Base in Macomb County.
St. Germaine, alongside the governor and other leading officials, celebrated the official groundbreaking for a new hangar to be constructed on the base – one that will hopefully become a new home for the long-promised fleet of updated fighter jets needed to replace the sunsetting A-10 Warthogs.
"My community is Selfridge," St. Germain said in her remarks. "The base has been here for 105 years. You simply just don't move to Harrison or Chesterfield townships if you don't love the sound of a screaming fighter jet. I can still remember like it was yesterday hearing them scramble on 9/11 to protect our brothers and sisters in New York. My goal is that generations to come will be able to hear, love, and find pride in that sound as well."
The new construction comes at a time when no mission for the base has officially been slotted to replace the Warthogs into 2030 and beyond. St. Germaine continues to push for the state to provide additional maintenance funding for Selfridge through her plan, House Bill 4571. She has also called on the Air Force to replace the A-10 Warthogs with a new fighter mission to ensure the base's sustainability.
"This is a crucial point of decision for Michigan and this base," St. Germaine said. "I have a bill on the floor to get the money we need to start making plans and start drawing blueprints. I simply won't allow us to wait any longer than we absolutely must. This base has served us all for years. It's our turn to step up and serve the men and women living and working here every single day."
St. Germaine's funding plan is currently awaiting consideration by the House Appropriations Committee.
St. Germaine and her office can be reached at (517) 373-0555 and [email protected].
####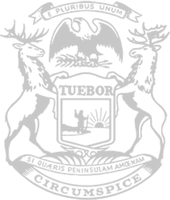 © 2009 - 2023 Michigan House Republicans. All Rights Reserved.
This site is protected by reCAPTCHA and the Google Privacy Policy and Terms of Service apply.