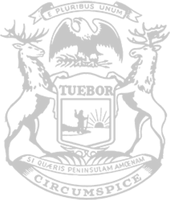 Rep. Smit takes a stand against moving Michigan's presidential primary to February
Democrats pull political stunt that disenfranchises half of Michigan voters
State Rep. Rachelle Smit (R-Martin) urged her fellow legislators on Tuesday to oppose a plan that was rushed through the Legislature to move Michigan's presidential primary elections up to February starting in 2024.
Smit, who serves as Republican of the House Elections Committee, said Democrats rushed the bill through the process without a committee hearing that would allow the public and local clerks the opportunity to weigh in.
"I'm thankful to have the opportunity to share my thoughts on this proposal as we were not given the opportunity to do so in committee," Smit said during her speech on the House floor today.
Smit, a former township clerk of seven years, said she voted against Senate Bill 13 because moving Michigan's presidential primary election does nothing to benefit voters or help local clerks.
"Moving the presidential primary would be disastrous to my fellow clerks in rural districts, putting undue pressure on these part-time election conductors for nine days," Smit continued. "As a clerk, I've never once heard from people in my communities about moving the presidential primary."
Senate Bill 13 would move Michigan's presidential primary from the second Tuesday in March to Feb. 27, 2024, and to the fourth Tuesday in February in each presidential election year after 2024.
The change appears to be driven by Democrat political operatives in a shameless attempt to gain an advantage for the governor and her potential presidential run. Meanwhile, the change would cause roughly half of Michigan voters to lose representation at their national convention.
"I urge my colleagues to think of every citizen they represent before voting on this bill, not just the ones who share their political leanings," Smit concluded her speech.
Despite Smit's opposition, the measure was approved 56-53.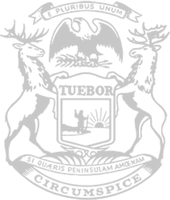 © 2009 - 2023 Michigan House Republicans. All Rights Reserved.
This site is protected by reCAPTCHA and the Google Privacy Policy and Terms of Service apply.