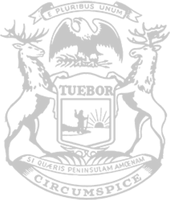 Rep. Sheppard: Revised stay-at-home order helps ease burdens for businesses and residents, more adjustments needed
State Rep. Jason Sheppard today said he is pleased the governor decided to heed the recommendations of legislators who have implored her to allow certain workers to return to their jobs and loosen restrictions on the sale of goods and services and the freedom to travel between residences.

"I have heard from countless residents who are following safety protocols and helping keep our communities safe but believe some of the restrictions went too far," said Sheppard, of Temperance. "I've shared their messages and am happy to see the governor respond favorably."

The revised stay-at-home order announced by Gov. Gretchen Whitmer today allows residents to purchase items from additional businesses, such as nurseries – something legislators have been fighting for to improve the lives of residents and put people back to work. It also allows lawn care businesses and landscapers to operate if they can do so safely.

"It never made sense to impose these restrictions on businesses which, through their day-to-day operations, have minimal contact with people. I'm glad they are no longer included in the governor's list of businesses that must remain closed," Sheppard said. "The revised order better reflects the best practices that other states have put in place, including our neighbor, Ohio, and, most importantly, it will allow thousands of people who can work safely to return to their jobs and earn a paycheck. Unfortunately, there are many other occupations like construction workers and real estate professionals that could work safely with reasonable adjustments, but the governor has not included them. I continue to remain hopeful that we can work together to make additional common-sense adjustments that will help more people in the coming days."

Sheppard also joined his colleagues today in creating a bipartisan oversight committee to review new and existing executive orders issued by the governor during the coronavirus outbreak and help address any issues that arise due to their implementation.

The Joint Select Committee on the COVID-19 Pandemic will include five legislators each from the House and the Senate. Its existence will help maintain key foundations of state government – checks and balances, involvement of the Legislature and its role as a conduit to the people it represents.
###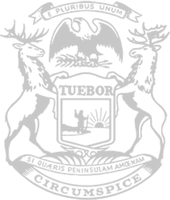 © 2009 - 2021 Michigan House Republicans. All Rights Reserved.
This site is protected by reCAPTCHA and the Google Privacy Policy and Terms of Service apply.