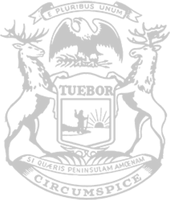 Rep. Schroeder's solution protecting local emergency service providers from surprise fees now part of Michigan law
After winning unanimous bipartisan support in the Legislature, Rep. Andrea Schroeder's proposal to protect local emergency response providers from unexpected fees assessed by the state is now part of Michigan law.

The law signed today by Gov. Whitmer was inspired by retired Waterford Township fire chief John Lyman, who brought the issue to Schroeder's attention.

"This change would not have been possible without Chief Lyman. This is exactly how government should work – taking good ideas and translating them into good policies for Oakland County and the entire state," said Schroeder, of Independence Township. "Local governments and the state are partners in providing essential services to Michigan residents – and this new law strengthens that partnership."

Lyman, who served the Waterford community for more than three decades before retiring last year, contacted Schroeder after appealing a fee of nearly $4,000 assessed to Waterford Township's ambulance operations. The fee was intended to cover the cost of participation in Michigan's Quality Assurance Assessment Program, which helps fund the state's Medicaid program. While the fee itself is valid, the state's process for notifying local governments about it needed improvement, Schroeder said.

Schroeder's House Bill 4830 requires the state to notify local governments, hospitals, and ambulance providers about the ambulance service fee by Nov. 1 of each year.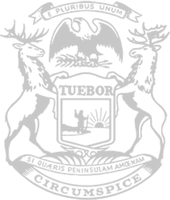 © 2009 - 2021 Michigan House Republicans. All Rights Reserved.
This site is protected by reCAPTCHA and the Google Privacy Policy and Terms of Service apply.