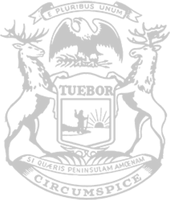 Rep. Schroeder's plan to make Michigan child abuse investigations more effective and transparent signed into state law
Rep. Andrea Schroeder's plan allowing Children's Ombudsman investigators to quickly dedicate more resources to cases where child abuse is suspected has been signed into Michigan law.

The legislation, signed this week by Gov. Whitmer after winning overwhelming approval in the Legislature, also improves the investigation process by focusing on accountability and openness.

"We can do better for our state's most vulnerable children – and these new laws will help," said Schroeder, of Oakland County's Independence Township. "These important reforms will better focus resources where they can do the most good, and make government more accountable to the people – especially the children – that it serves."

The new laws were sparked in part by an April 2019 audit which found the Children's Ombudsman office was not investigating a large percentage of child abuse cases because mandates related to child fatality cases were eating up too many of the agency's resources. The new laws sponsored by Schroeder, along with Rep. Matt Hall of Marshall, will reclassify some child death cases so the agency can devote more resources to protecting Michigan's children.

The legislation will allow the ombudsman's office some discretion with regard to investigations in child death cases. A preliminary investigation will be mandated in all cases the ombudsman's office becomes involved in, but the need for a full investigation will be decided on a case-by-case basis. . This will allow the ombudsman's office to more quickly devote time and resources to other cases where abuse is expected.

The legislation also requires the ombudsman's office to publicly release findings and suggestions related to a child abuse or death investigation – when appropriate and with confidential information redacted. Schroeder said this will increase transparency and accountability while revealing trends and other information that could prompt further reforms.

The legislation – House Bills 5248 and 5249 – now becomes Public Acts 185 and 186 of 2020.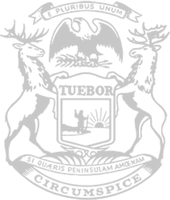 © 2009 - 2021 Michigan House Republicans. All Rights Reserved.
This site is protected by reCAPTCHA and the Google Privacy Policy and Terms of Service apply.