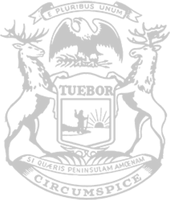 Rep. Schroeder supports the passage of the Unlock Michigan petition to restrict governor's emergency powers
State Rep. Andrea Schroeder yesterday approved of the bipartisan vote to repeal an unconstitutional law Gov. Gretchen Whitmer used to impose onerous restrictions on the people of Michigan during the COVID-19 pandemic.
Unlock Michigan's initiative repeals a 1945 law used by the governor to issue emergency orders without legislative approval in the early months of the pandemic. The Michigan Supreme Court previously ruled unanimously to certify the petition, telling the Board of Canvassers they have a clear legal duty to do so. In October 2020, the Michigan Supreme Court declared the Emergency Powers of the Governor Act unconstitutional because it effectively allowed a governor to exercise the Legislature's lawmaking authority.
"This citizen-driven initiative proves that the people of Michigan have a voice when it comes to government overreach, and they have the power to hold state leaders accountable," said Rep. Schroeder. This situation has highlighted the importance of our three-branch system by allowing the state Legislature to have a seat at the table and balance the governor's powers when necessary." 
In October 2020, Unlock Michigan submitted more than 460,000 valid signatures for a petition to repeal the 1945 law regarding executive powers for governors. The required number of signatures to validate a petition is approximately 340,000. 
With the petition now approved by both chambers of the Michigan Legislature, this unconstitutional law will no longer be in effect at the start of the new year.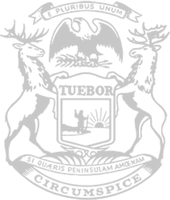 © 2009 - 2022 Michigan House Republicans. All Rights Reserved.
This site is protected by reCAPTCHA and the Google Privacy Policy and Terms of Service apply.